Vantage Homes is committed to our mission of housing delivery for our target demographic, and our values in providing what individual communities need. We understand our vendors and are happy to share our ideas, where appropriate.
We are not chasing the next big deal or committing to schemes across the country, instead we are focussed on working with local land and building owners to deliver much needed housing within a couple of niche sectors including assisted living and extra care.
Optimising values is central to our customer focused approach. We work with recognised industry professionals who guarantee a strong return and we are here to support our vendors through this process to ensure the best outcome, for everyone.
Our highly regarded group of professionals come with proven track records. Their combined expertise and experience ensure Vantage Homes are renowned for individual quality and seamless delivery.
Because of our commitment to our mission and values, we choose to work within a specific area. By doing this we, we ensure that we continue to be committed to our high standards of quality and delivery. Our focus is to retain or exit to specialist funds our schemes on completion within the Midlands which are circa 60 miles of Northampton including towns such as: Northampton, Wellingborough, Kettering, Bedford, Market Harborough, Leicester, St Neots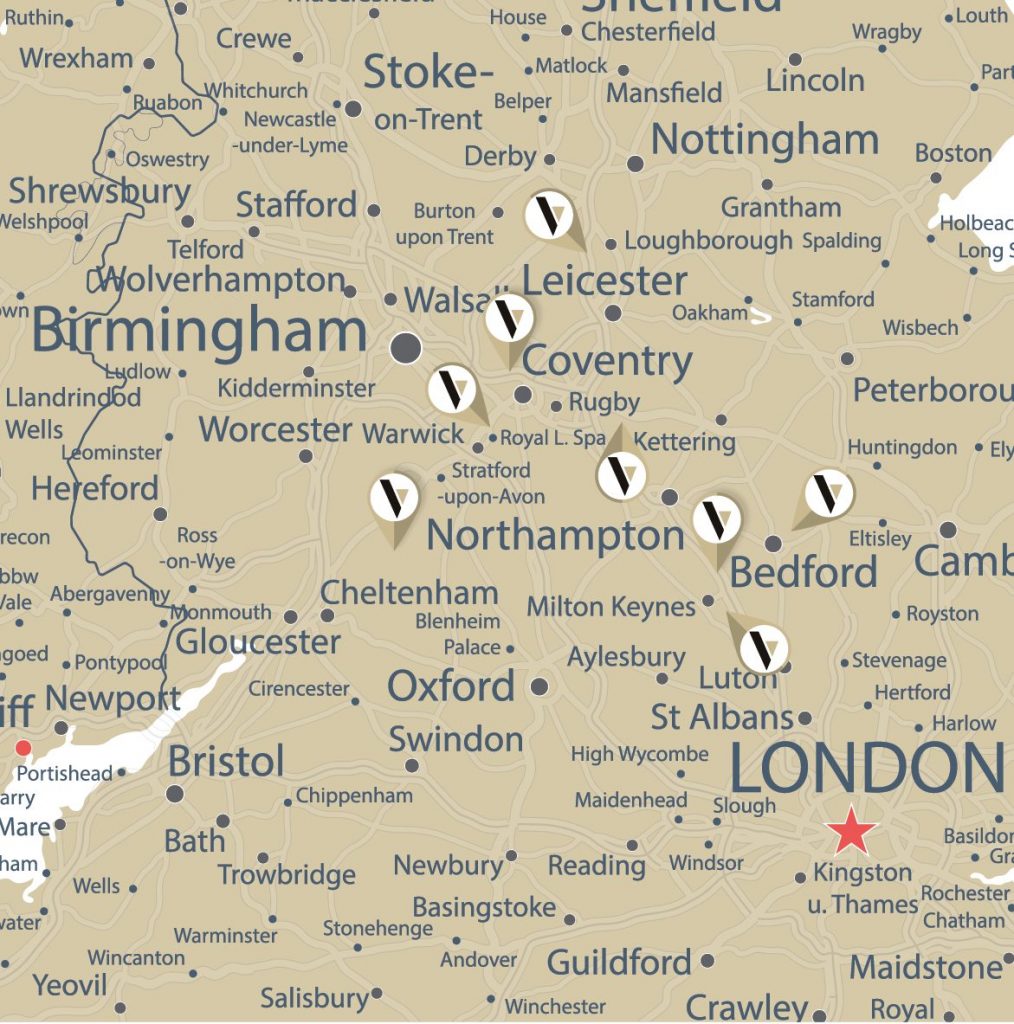 Landowners can trust us to provide high quality land bids and then keep our promises. Large or small, brownfield or greenfield, urban or rural.
 We have developed strong relationships with local authorities meaning that 95% of our schemes do not require a planning appeal.
Devise planning strategies to promote land effectively

Realistically assess any potential opportunity

Build and maintain strong relationships with local planning authorities
Proactively project manage developments
Communicate constantly with the landowner, the local authority and other partners
Assemble the best consultant teams to deliver the landowner's commercial and planning objectives
Get in Touch with The Vantage Team
Our lives are defined by opportunities, even the ones we miss