Driven by the increasing demand for secure, independent assisted living, Breathe Care & Living was created in 2018.
Along with extensive research by our Founders and studies conducted by the Care Quality Commission, it has been clearly identified that there is an immediate need for urgent, large-scale investment in the care sector.
Working in partnership with councils, private institutions, charities and the NHS, our core focus is to deliver first class care pathways within exceptional living environments.
Our Board members have vast knowledge and experience in construction and development, care pathway strategies, staff development and training and leadership in care management.

We work in partnership to support and shape communities, with the aim of improving residents' physical and mental wellbeing whilst maintaining independence. Our unique approach to housing and care means communities thrive and people can live fulfilling lives. By providing safe and secure accommodation with the necessary support, we deliver sustainable housing that helps maintain independence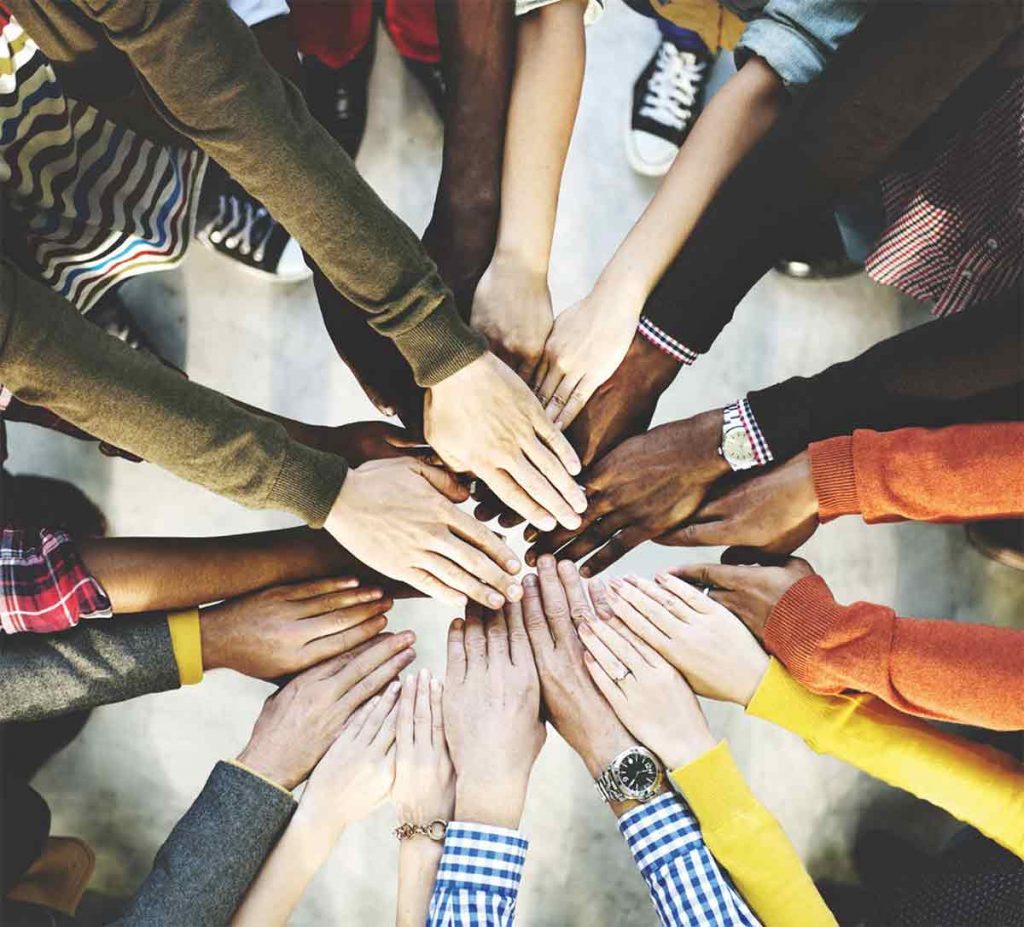 Partnerships lead to stronger communities. Stronger communities lead to independent and fulfilled lives. Our four strategic aims are centred on these principles:
People and communities are at the very heart of our housing strategy. Working in collaboration with individuals, communities and other stakeholders means we understand their needs, aspirations, and skills.
To provide seamless, high-quality integrated services which are centred on the individual and their needs, is only achievable through collaborative working. We are committed to working in partnership across the care sector.
Providing intelligent housing solutions is a proactive way of delivering better long-term outcomes for individuals and avoiding future costs to the public sector. Early intervention can help promote equality and reduce the financial, social and personal costs of dependency.
Our housing solutions are continually evolving to reduce the impact on our environment. The running and maintenance costs along with our eco-friendly designs are constantly reviewed to safeguard our future developments.
The story behind the
vision
Stephen Crouch, Breathe Care & Living's Founder and Managing Partner spent his childhood and teenage years growing up in the Netherlands. He experienced, from a young age, many different types of care establishments due to his younger brother being born with an immune deficiency.
During this time Stephen's grandfather was diagnosed with Alzheimer's. This ten-year process, which had begun with being forgetful, reached the point where he had the physical and mental capabilities of an infant. The result was that his grandfather moved into supported living and throughout these years transferred to various other care providers once the dementia worsened.
Stephen's exposure to care and supported living planted the seed that would one day inspired the concept of Breathe Care & Living.
Breathe's Co-Founder, Stefan Gavin shared his vision and passion equally due to his own experiences. Stefan's mother was diagnosed with rheumatoid arthritis from a young age; Stefan watched his mother struggle over the years with numerous drugs, trials and operations, ultimately leaving her in a wheelchair. When Stefan realised he could help in a way that he knew best – Designing Bespoke Living Environments – his passion and experience became the forefront of Breathe's developments.
This is why Breathe Care & Living is so invested in creating high quality, designled supported accommodation for those in need. Our vision is to deliver assisted living schemes for people from early adulthood right through to later life, creating an environment where they can flourish and live fulfilling lives.
As a collective group of passionate individuals, Breathe Care & Living 's Board expertise is backed up with a collective of 85 years' experience within many different care and property development-based industries.  We hold strong morals around leadership, development and effective management of care facilities as well as many successful residential and commercial developments.  Our ethos, which is central to our corporate strategy, is to offer people hope, choice and opportunity to an often marginalised and stigmatised segment of our society.  It is our recognition that every individual has their own journey and our role at Breathe Care & Living is to tailor the support they need around them, within our innovative living solutions.
We are an adaptable and forward-thinking team with motivated aspirations, particularly around mental health facilities. With the support of Breathe Care & Living's Chairman, we have, and continue to, build strong strategic and operational partnerships with the British Enterprise Partnership allowing us to connect with global commercial
and charitable operations.
At the helm of Breathe Care & Living's care leadership Dr Carolyn Kus creates a clear pathway for both our employees and our clients, who all have a journey to take whilst they are with us.  Our employees are also encouraged to breathe our ethos and our extensive knowledge
of change management and developmental leadership allows us all to continually grow together.  
Our property development and building expertise comes from over 85 projects designed, implemented and managed by Stefan. His outstanding knowledge of construction and design, together with a clear understanding of project viability studies, coupled with Stephen's commercial development and leadership qualities along with his ability to build and create long lasting teams, provides an excellent foundation for Breathe Care & Living's
strategy to allow people choices to live independently, in homes, with individually tailored support.
Tenancy Support
Zafir brings a decade of experience of transitioning and supporting individuals from secure settings through to supported living and ultimately independent living in the community. Combined, we have a vast experience within our team of not only delivering high quality housing units but also the due attention required to helping people to maintain their tenancies.
We understand that for a lot of people coming into the community within supported living arrangements, the normal strains and anxieties associated with moving are heightened, and it is critical to offer a supportive shoulder for people to lean on whilst acclimatising to a new environment. Thereafter our team of contractors, qualified tradespeople and tenancy support team are on hand to help make sure that tenancies do not break down and that people, who
may have had difficulties in the past maintaining their tenancy, are given the help required along with support and guidance to maintain their homes and relationships with landlords and their local community.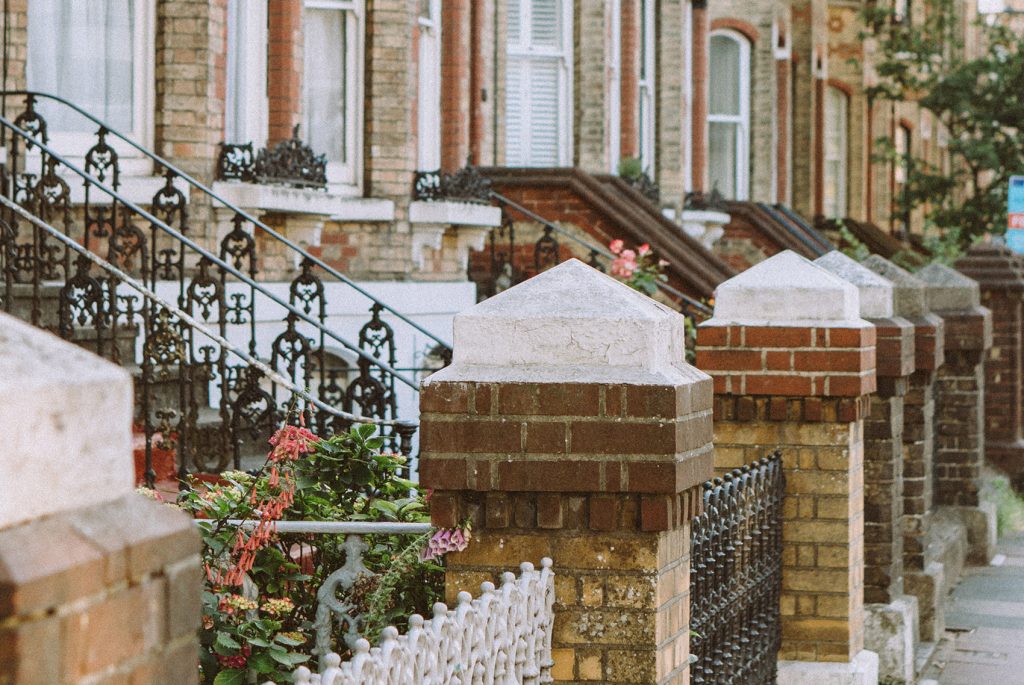 Wellingborough Road, Northampton
A refurbished 14 double bedroom HMO with en-suite rooms and large rear garden finished to a high standard. A large communal kitchen and dining hall along with separate office space. Located on the Wellingborough Road, the property benefits from being close to local amenities such as retail, bus routes, GP and shopping, which are all within local walking distance.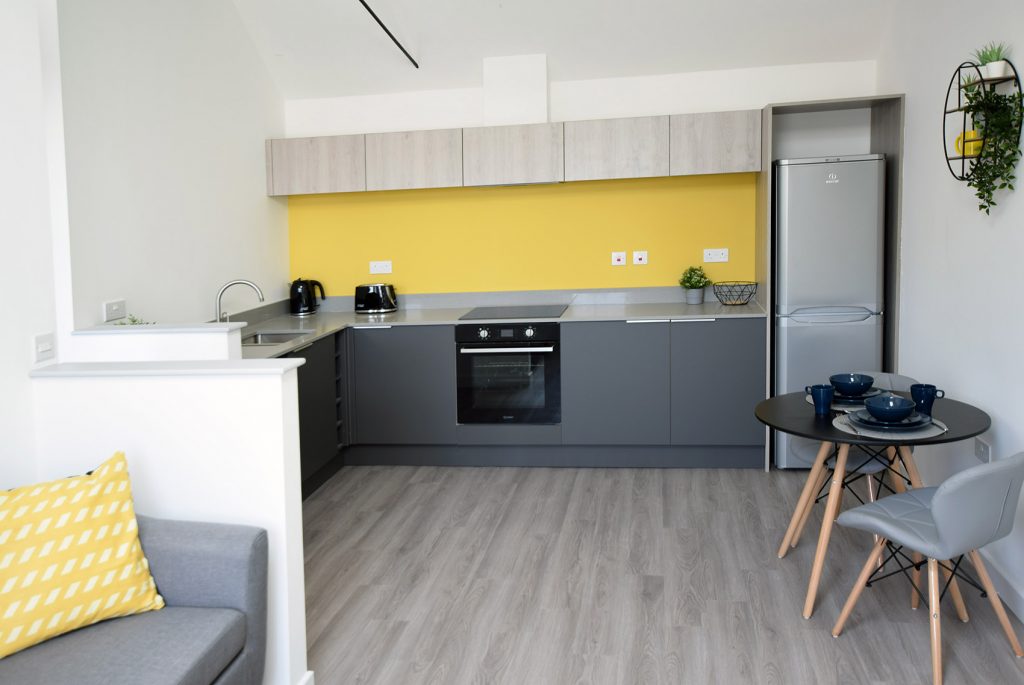 Wellingborough Town Centre
A conversion of a former shoe factory in Wellingborough town centre. A selection of six one and two bedroomed apartments finished to a high standard. Good access to all local amenities including a GP surgery and local transport links.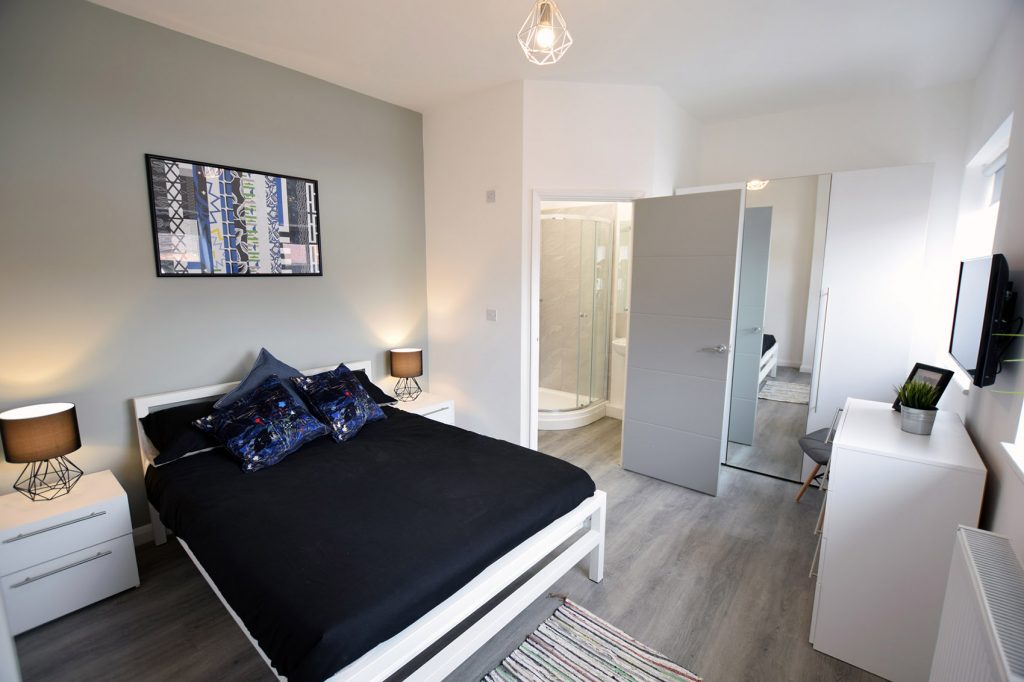 A refurbished building with 24 double en-suite rooms and large communal kitchens and other shared areas. Located on the within walking distance of three major supermarkets and within very close proximity to the town centre, this property has all local amenities within a very close walking distance.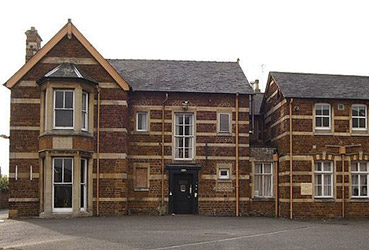 The Drill Hall, Wellingborough
A new conversion under construction with completion due at end of 2021.
A full and sympathetic conversion of a historical building located on the High Street in Wellingborough with gated access to 17 independent living apartments. All local amenities with walking distance to the accommodation.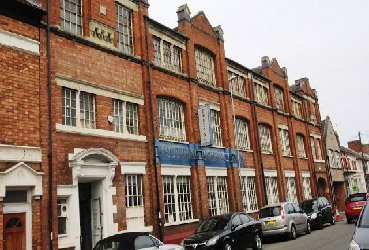 Our newest addition to the Breathe Care & Living portfolio is an previous furniture factory based in Kettering town centre, which was lost to a fire in May 2019. This new build development will consist of a mix of 14 one and two bedroomed independent living apartments.
Expected completion March 2022.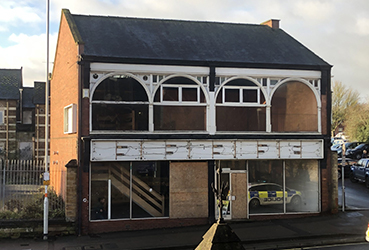 High Street, Wellingborough
Conversion of a former retail unit within the town centre of Wellingborough. Consisting of nine one bedroom independent living apartments with a completion expected by Summer 2021.

Get in Touch with The Breathe Care & Living Team
Partnerships lead to stronger communities.
Stronger communities lead to independent and fulfilled lives.